Tension is rarely far from the surface in Bologna, the capital of northern Italy's Emilia-Romagna region.
Autumn is the student protest-marching season, when students occupy buildings, run political discussions and hold demonstrations.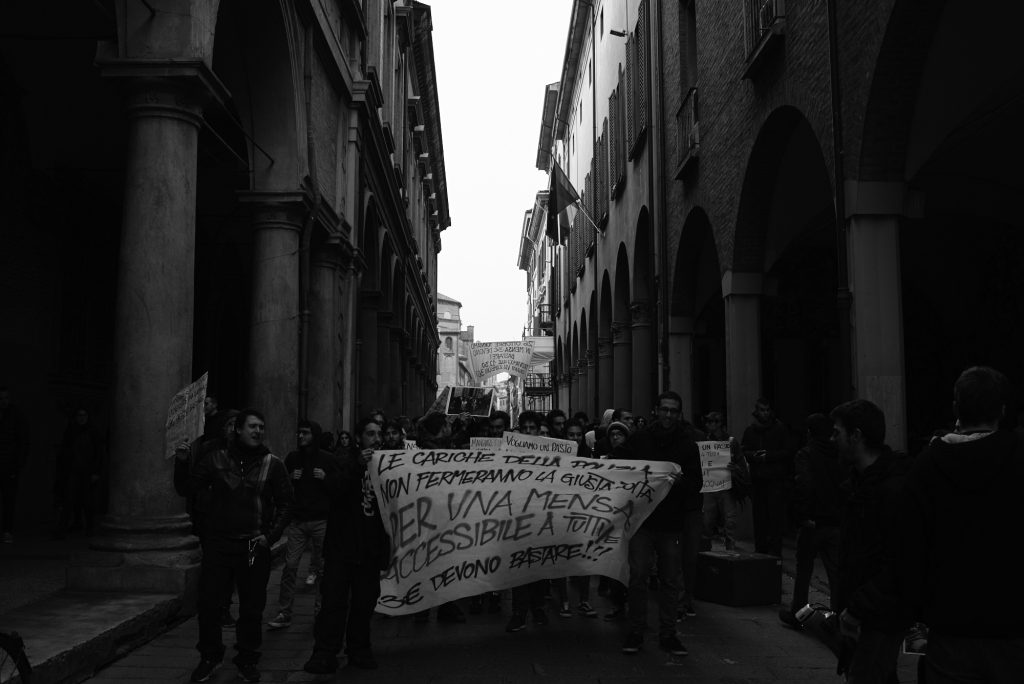 These photographs were taken between 26 October and 3 November 2016 at a student protest against rising meal prices at the university canteen.
Bologna is home to the world's oldest university, founded in 1088, and its alumni include Dante and Petrarch.
But it's the city's recent history that has often defined it as a university town.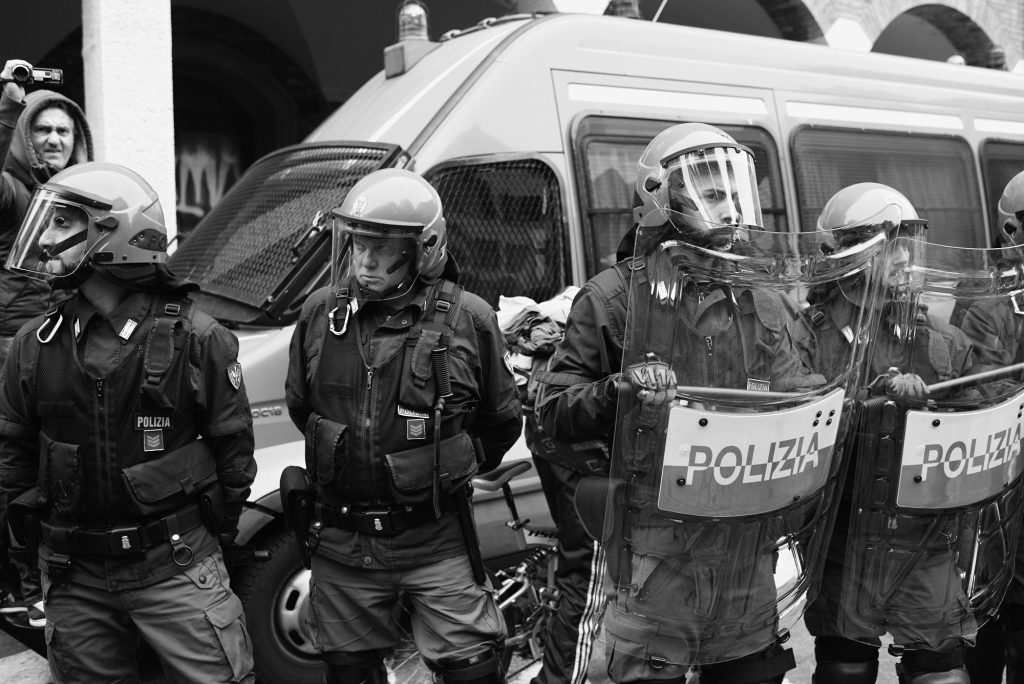 It has a reputation as a libertarian and progressive city whose students are searching for radical new ways of living. 
The university helps to bring these different elements together to produce alternative movements.
So if you're university student in Bologna, it means more often than not that you're politically active and probably of the left. 
The towering red-brick buildings and porticos become a theatrical backdrop to your student activism.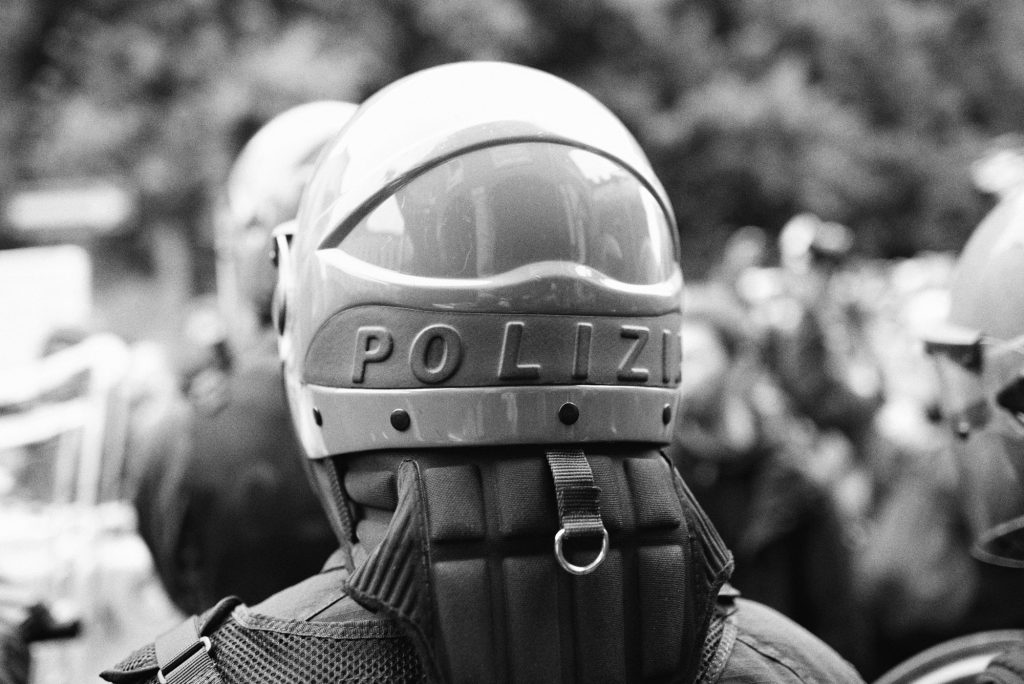 The ancient university walls are covered with street art, graffiti and political slogans. Piazza Verdi, the university square, is often in the headlines.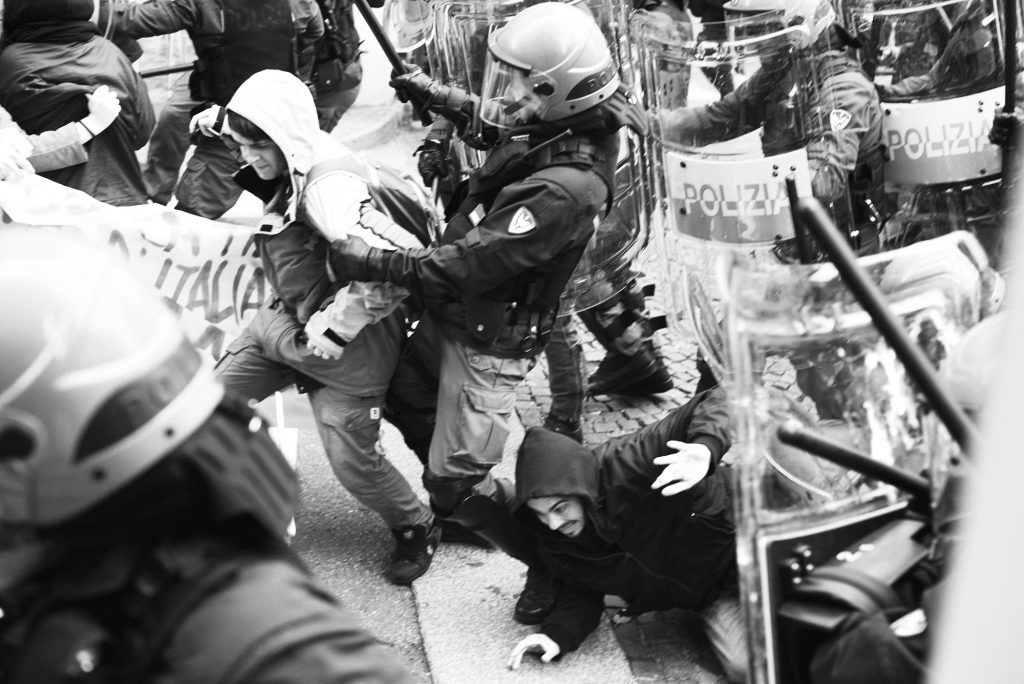 The council wants to eradicate what it says is the 'degrado' – urban decay in the city. But it's only through this 'degrado' that one can really begin to understand the city's history of political activism.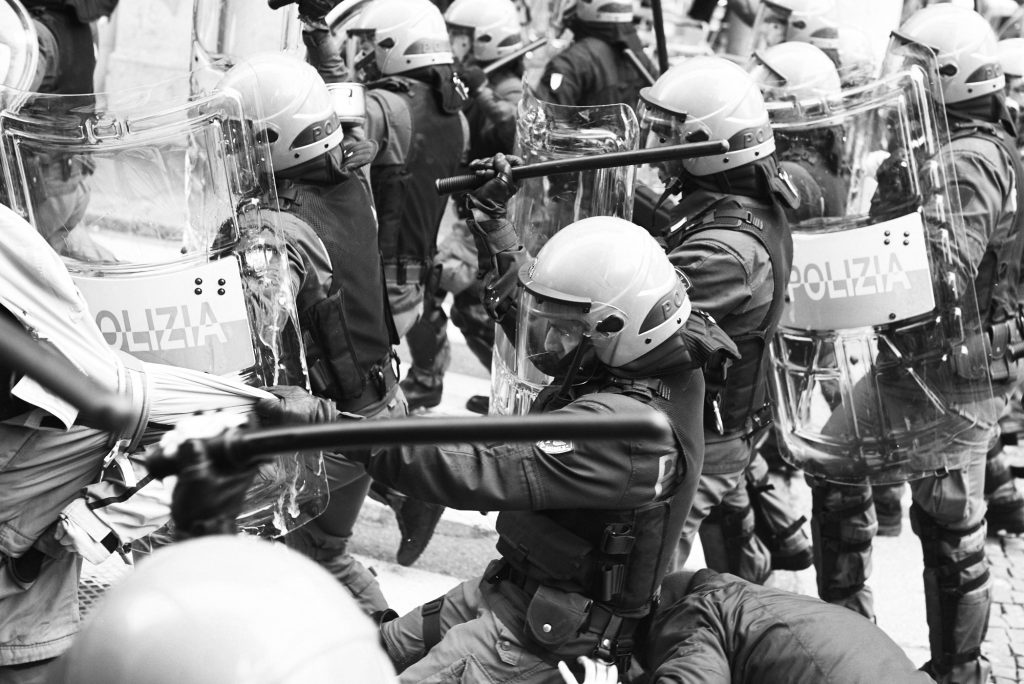 Bologna's resistance movement led the fight against fascism and the Nazis during world war two. 
The city was home to the Italian Communist Party between 1945 and 1991 and is often referred to as the 'red city'.
From the 1960s, student strikes became increasingly common, often resulting in clashes with the police.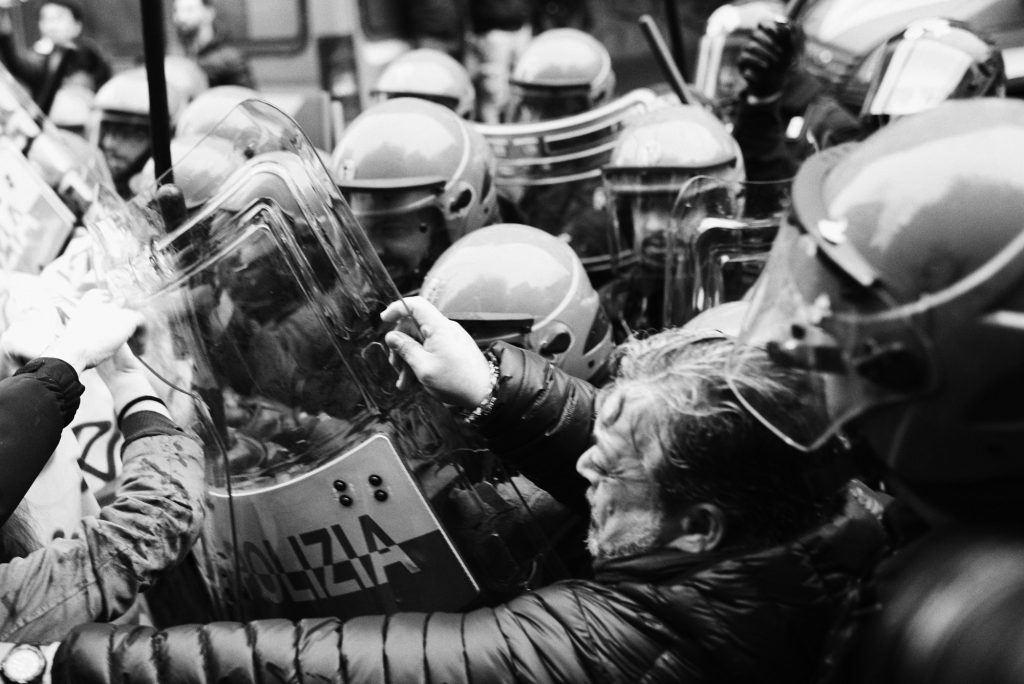 Bologna is renowned for its good food and expensive restaurants, but the city's 90,000 students are also an important part of the local economy.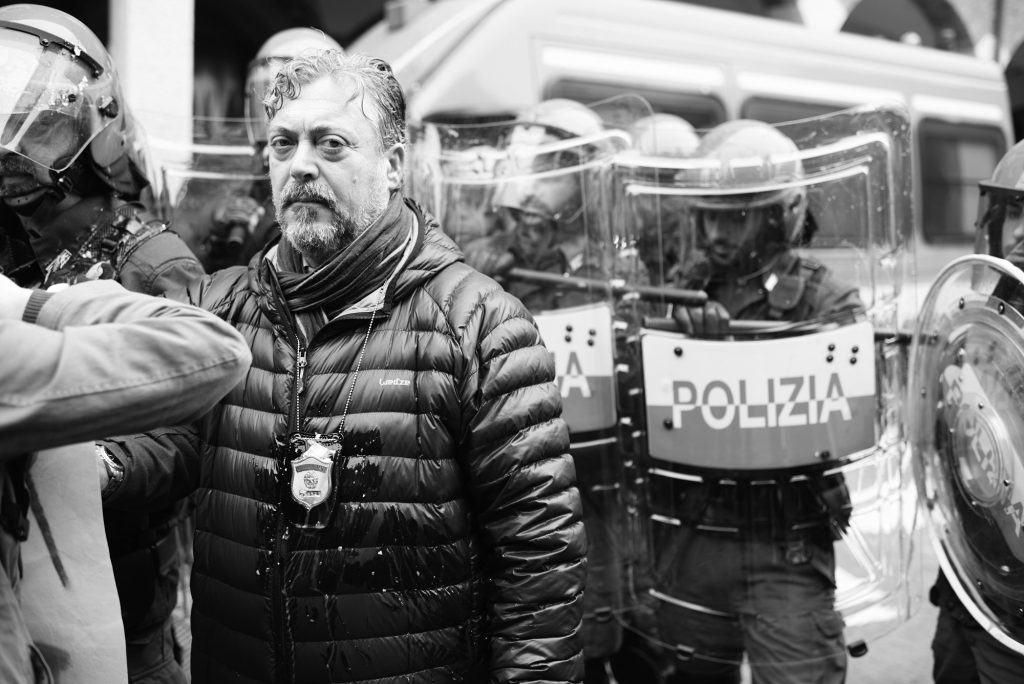 As they struggle to pay their rent, food becomes an important element in the struggle to survive.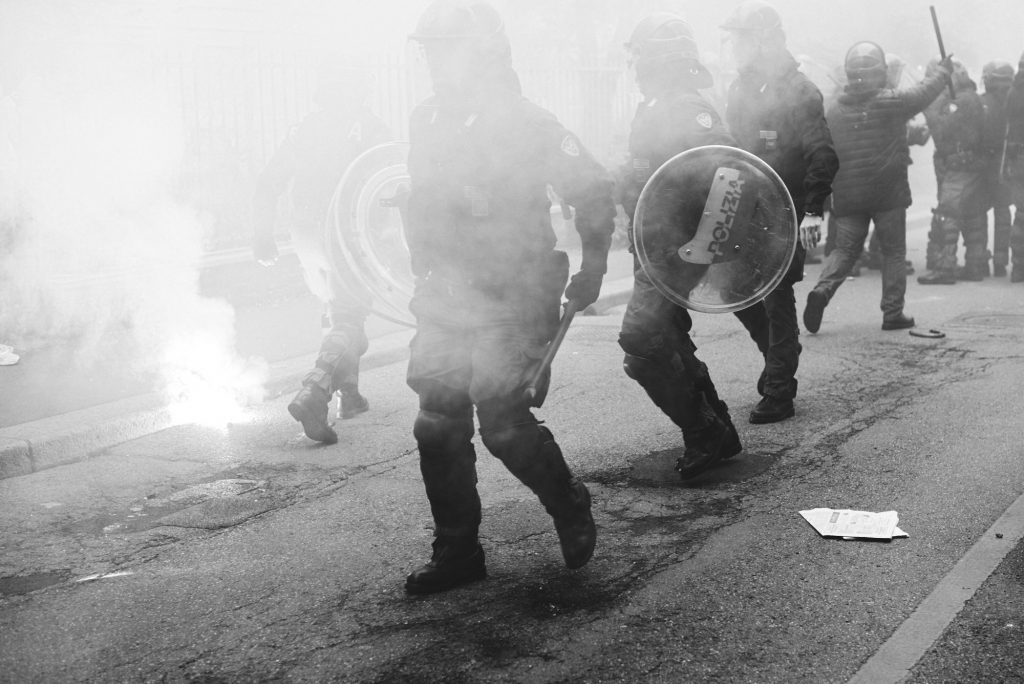 With the introduction of canteens at the university in the early 1970s, food prices became a focal point for the student struggle.
There were marches, public assemblies, talks and demonstrations. Many of the canteens were occupied by students. Social kitchens sprung up, offering affordable meals. 
In 1988, students left thousands of trays on the streets of Bologna in protest against plans to privatise the canteens.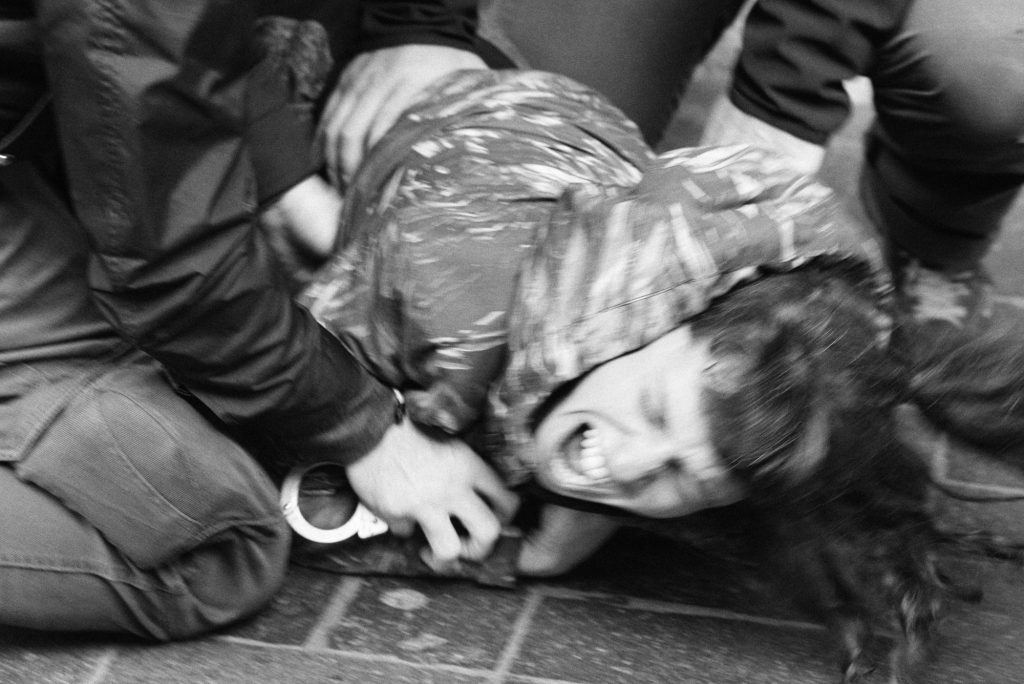 Since then the protests have repeated themselves almost every year, in different forms and by different groups.
The students of the 1980s and 1990s may have moved on but their children carry on their legacy.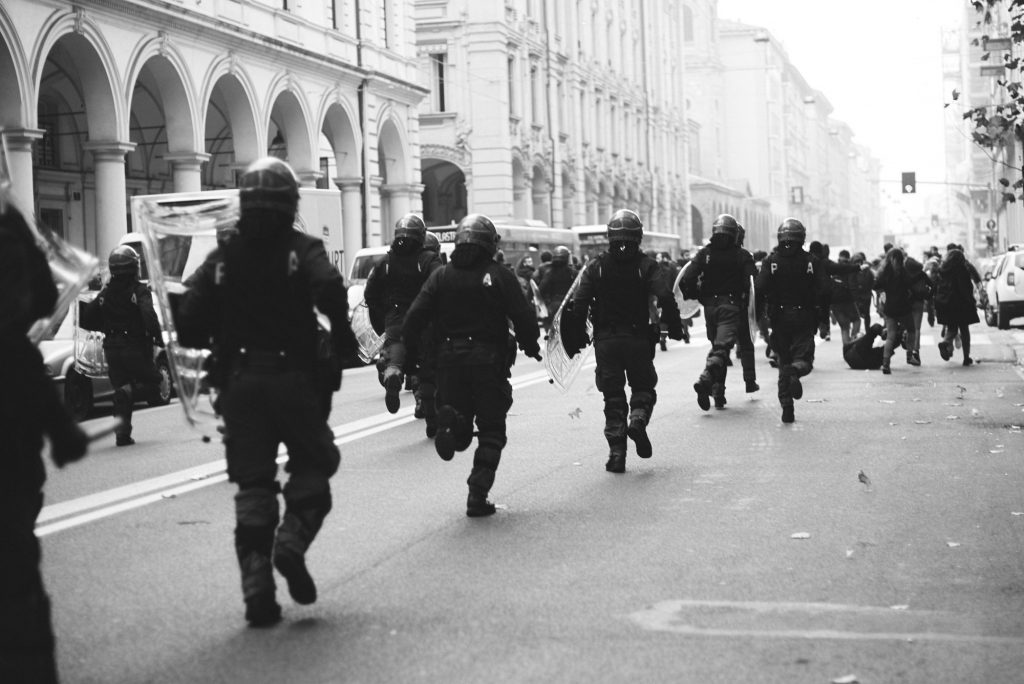 The kitchen protest is today seen as a rite of passage for university students, in some ways symbolising the "parallel city" nature of Bologna.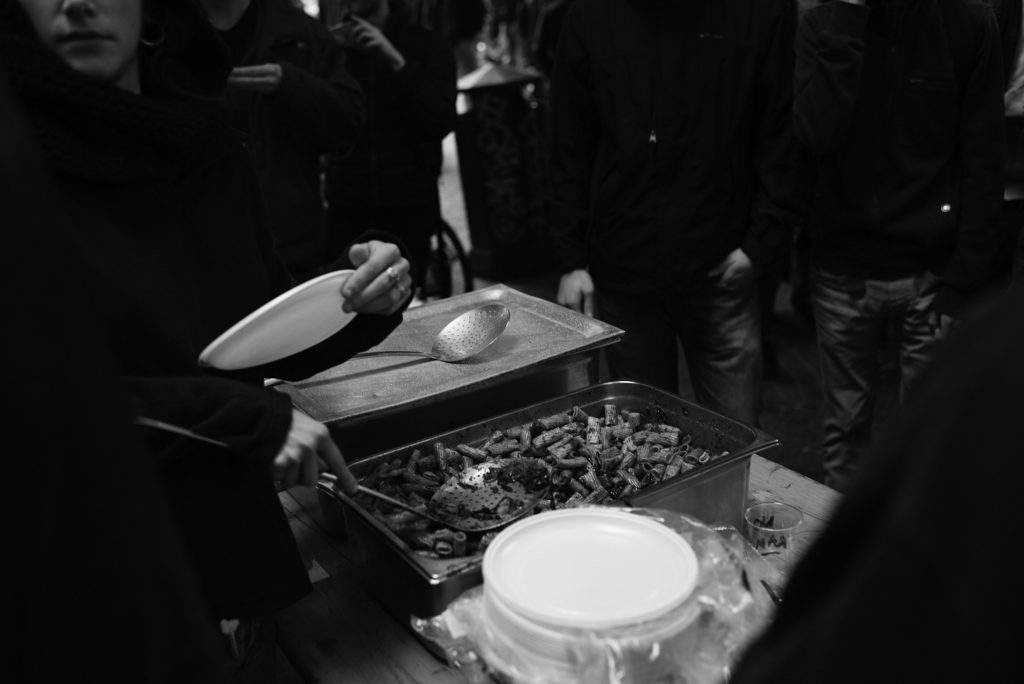 Photographs taken by James Whitty. Text by Mauro Galluzzo. With thanks to Vincenzo Scalia, Senior Lecturer in Criminology, University of Winchester.