In 2015, a blog called Doppio Standard (Double Standard) was launched in Italy. It aims to challenge attitudes by talking about 'slut shaming', victim blaming, bullying, homophobia and gender stereotyping.
Bloggers Mary, Tiziana and Barbara talk to Portraits from Italy about how they are using social media to reach a new generation of women.
"My online activism began when I was 20 years old with a blog called Un Altro Genere Di Comunicazione (UAGDC), which was against gender stereotyping in the media.
"The internet mobilised us against sexism on television and in advertising. We also spoke about difficult subjects such as eating disorders and violence against women.
"The website was closed down in 2014 and was replaced by Doppio Standard. The current blog uses social media to fight against stereotypes on social networks.
The internet mobilised us against sexism on television and in advertising
"The main object of the new project is to overcome stereotypes – double standards between the sexes that lead to the sort of unjust discrimination and violence we often see in Italian society.
"We believe that the language of new media is stronger and more persuasive than what appears on traditional media.
"So our work – which hasn't lost sight of what UAGDC was doing – takes a more modern approach. We use social media to deconstruct and subvert the messages spread by social media."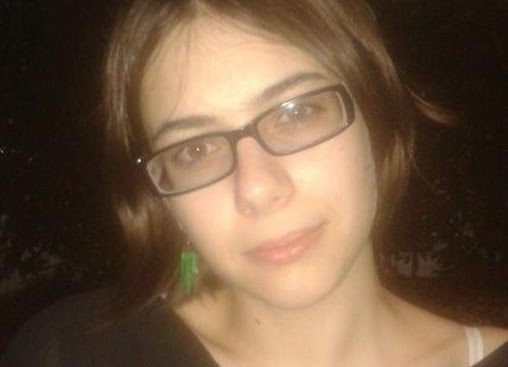 "My feminist activism started in 2012 when I began a blog called Il Ragno (The Spider) because I felt let down by the lack of information in my secondary school about the suffering and the achievements of women.
"Nobody spoke about the role of women in history and in literature, or about the horrors females were subjected to, including female genital mutilation and the forced marriage of children.
The feminist network, in particular in Italy, has reached a new generation of young women
"Later I started working with Mary on Doppio Standard. I'm absolutely convinced that social media can be a force for social change in Italy.
"The feminist network, in particular in Italy, has reached a new generation of young women who are interested in questions about gender. Feminist bloggers now translate, study and reflect on feminist issues so people can debate them on social media.
"My objective today, as a feminist, is to spread information from the social sciences on themes of gender, and to make it accessible to other activists, both men and women.
"I have an ambitious dream: to become minister of equal opportunities. But aside from such lofty ambitions, it's what I'd like to be involved in as a researcher or policy maker."
"Mary and Tiziana have taught me that people who criticise our work don't do so because of a lack of understanding but because, knowingly or otherwise, they're concealing a way of thinking that's usually rooted in their past or their environment.
"I've come to realise how the phrase 'It's not that I'm against it, but…' can sometimes be used to begin a dangerous conversation. I've learned, and I'm still learning today, how to fight this mentality.
Feminism, as a fight for equal rights, has allowed me to explore another themes
"The word 'but' shouldn't exist when speaking about sexism, racism, homophobia, migrants, women in power, gay marriage or veganism. It's  used out of ignorance and intolerance and because of a lack of openness. This is what Double Standard has taught me.
"And feminism, as a fight for equal rights, has allowed me to explore another theme which has always been of great importance: defending of the weakest, whatever their background."
You can follow Doppio Standard on Twitter and Facebook and learn more at doppiostandard.wordpress.com