During term-time, Bologna's Via del Pratello teems with students enjoying the pubs, bars and cafes – not to mention a falafel and kebab house called Babilonia, owned by Masood.
"I'm Persian. I moved to Italy in 1978. I had a business in Venice which went bust. I was an architect and I signed a contract I shouldn't have done.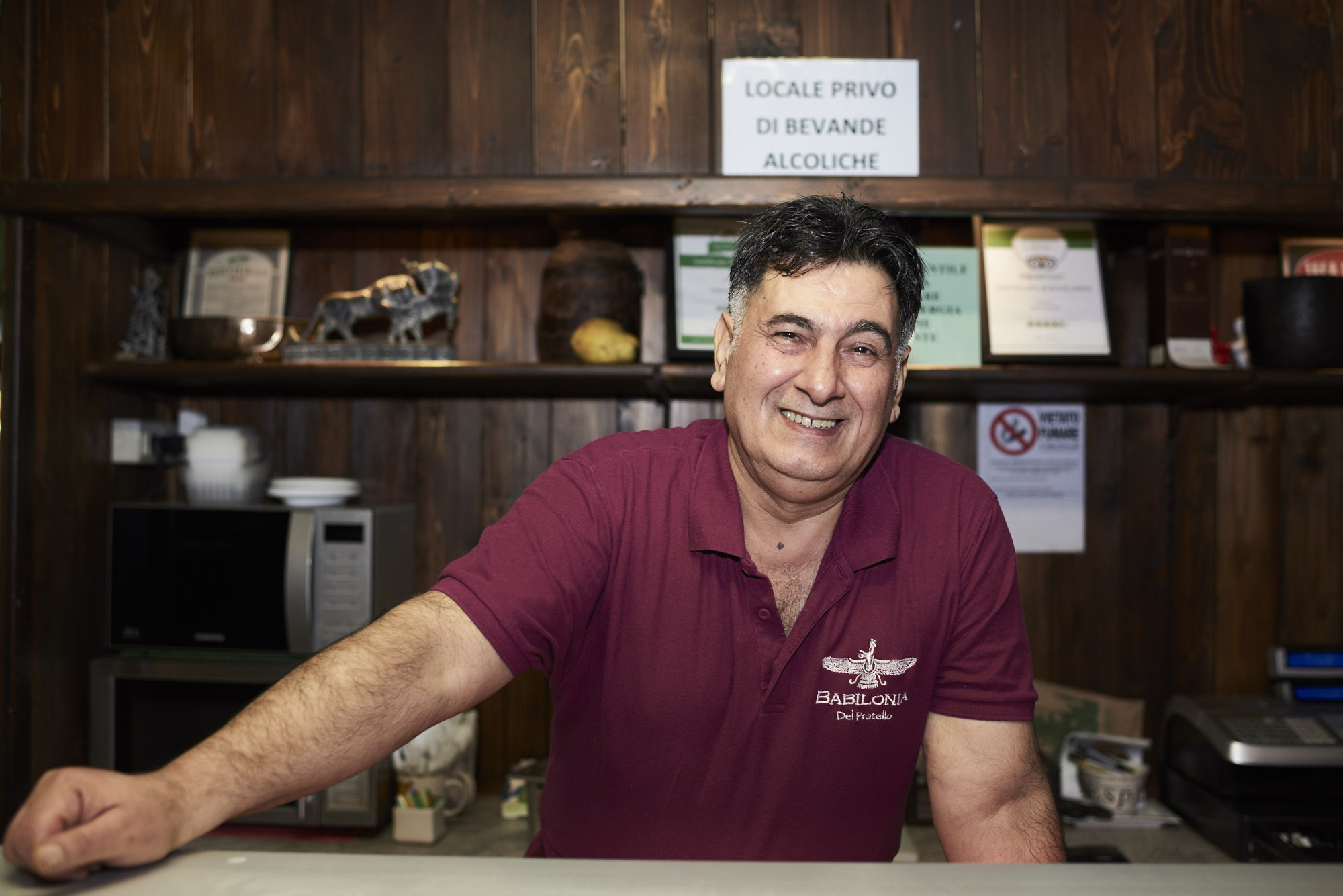 "They were different times. I thought I was making a career for myself but it was all fixed. I didn't have any experience of living in Italy.
"I've been lucky, though. I moved to Bologna in 2000 and opened Babilonia with a Greek business partner. We started selling pittas and kebabs. At the beginning the Italians weren't too keen – now they know our food is good here!
"I've been here for 16 years so I know all my customers really well. A lot of our customers are students. Some of them end up working for us."
Pictures taken by James Whitty and supplied by Babilonia. You can learn more about Babilonia on their Facebook page.